This isn't the prettiest cake but it's a moist, delicious apple cinnamon treat.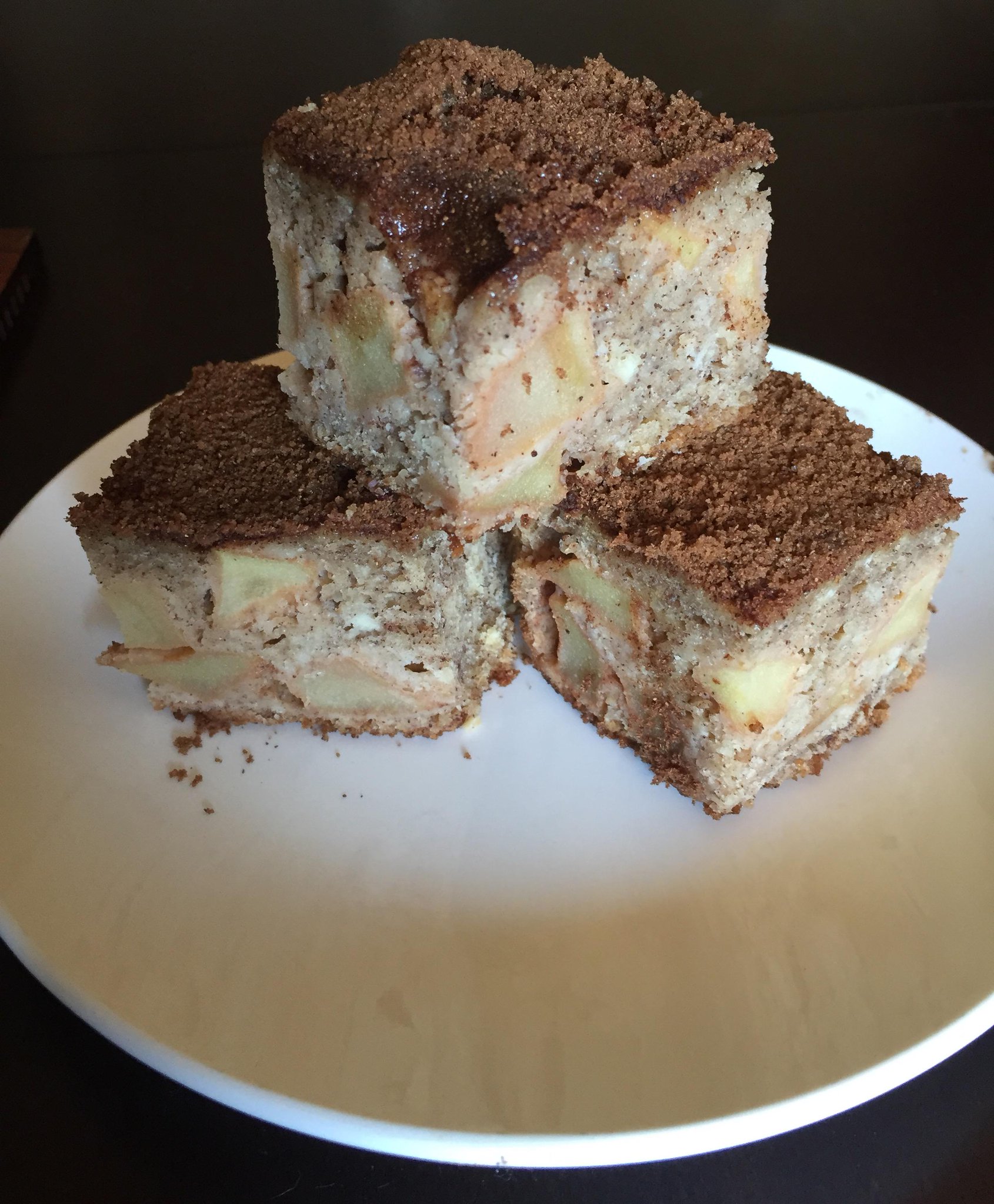 Apple mixture:
10 oz. (about 4 large apples) pared, chopped apples (slightly sour apples are better)
1 oz. (1/4 cup) dark brown sugar
1 tablespoon cinnamon
3 tablespoons butter or margarine
Mix in a saucepan over medium heat and cook, stirring, until bubbling. Then cover and leave over low heat for just 2 minutes. Leave to cool. Apples should still be firm.
Cake batter:
3 oz. (1/2 cup) butter or margarine
4 oz. (1/2 cup) dark brown sugar
1 egg
3/4 cup milk
8 oz. plain white flour
1/2 tsp. salt
3 tsp. baking powder
Cream butter with sugar until light, add the egg and beat until light and creamy. Sift the flour with the salt and baking powder and add without mixing; add cooled apple mixture and milk, and then mix only enough to blend. Grease an 8" square pan. Pour into prepared pan, smoothing the top.
Topping:
2 oz. dark brown sugar
2 tsp. cinnamon
1/2 tsp. ground cloves
Mix well together and sprinkle over the top of batter in the pan before putting in oven.
Bake at medium heat (350 F) for about 30 minutes, until a knife or toothpick stuck into the middle comes out clean. Serve hot or cold.